Gary Saleba, President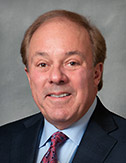 As both a management and strategic planning consultant, Mr. Saleba is a principal and president/CEO of EES. He provides overall quality control and insight for all of EES' diverse project undertakings. As a founding member of EES, Mr. Saleba has over 35 years of experience with electric, natural gas, water, wastewater, and disposal utilities. He has overseen more than 400 cost of service and rate design studies and has provided expert testimony and opinion in over 200 proceedings before virtually all tribunals in North America. He also has acted as project manager and owner's agent for the development of large electric generation resources. Finally, Mr. Saleba has apprised virtually all of EES's clients in how to deal with fundamental changes in the energy and natural resource industries. These changes include increased competition, more emphasis on public input in major decision making, and strategic planning under an uncertain future. Mr. Saleba has a B.A. in Economics and Mathematics and an MBA in Finance.
Chris Davies, CPA/CMA, Chief Financial Officer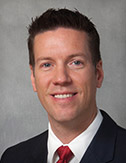 Mr. Davies' primary responsibilities include accounting, financial analysis, information systems administration and overall business management for EES. Mr. Davies is also experienced in mergers and acquisitions, planning and oversight of business start-ups including accounting and finance, information systems, human resources, registration and other legal issues. Mr. Davies has experience in dealing with federal, state and local tax auditors, as well as Revenue Canada and provincial tax authorities. Mr. Davies has led the design, development and implementation of a custom, integrated operations scheduling and accounting information system. He also has extensive knowledge of capital asset accounting, depreciation methods and capital budgeting. Mr. Davies has a B.A. in Business Administration and is CMA/CPA certified
Steve Andersen, Manager, Project Evaluations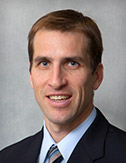 Mr. Andersen is responsible for providing economic analysis for electric utility clients including power supply cost forecasts, cost of service studies, retail rate design, resource feasibility studies, integrated resource plans and bond issuance engineer's reports. Since joining EES in 1996, Mr. Andersen has been involved in monitoring Bonneville Power Administration (BPA) rates and contract activities and analyzing their long-term impact on utility clients' power supply costs and retail rates. Mr. Andersen also assists electric utility clients in evaluating their options for meeting renewable portfolio standards. Mr. Andersen has significant experience working with Pacific Northwest electric and natural gas markets. Mr. Andersen has a B.S. degree in Electrical Engineering from the University of Washington.
Gail Tabone, Senior Associate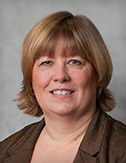 Ms. Tabone brings over 20 years of experience in the U.S. and Canada. Her primary areas of expertise are cost of service and rate design, particularly for regulated environments, and resource planning. These include providing expert testimony, completion and review of cost of service studies, rate options and impact analysis, load forecasting, cost-benefit analysis, integrated resource planning and RFP management. Ms. Tabone has consulted in numerous valuations and utility acquisitions. Ms. Tabone has an M.S. degree in Applied Economics from the University of Minnesota and has been with EES since 1988.
Kyle Morrill, Senior Analyst
Kyle Morrill provides analytical expertise for EES in support of economic and financial studies. He offers experience and knowledge in a wide range of topics related to regulated utilities. Mr. Morrill's background includes economic analysis, econometric forecasting, municipal solid waste policy and demand-side management analysis. He has lead data management and collection for research institutions and local government, assisting in policy and demographic analysis. Mr Morrill holds a B.S in Economics from University of Puget Sound, and an M.S in Economics from University of Colorado, Denver.
Amber Nyquist, Manager, Economic Evaluations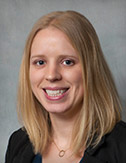 Ms. Nyquist provides analytical expertise for EES in support of a wide range of economic and financial studies. Ms. Nyquist's experience includes benefit-cost studies, cost of service studies, rate design studies, integrated resource planning, forecasting, conservation potential analysis, energy efficiency measure and program analysis. Ms. Nyquist uses several tools for providing economic analysis including benefit-cost analysis, risk analysis, and econometrics and statistical analysis. Special areas of study include federal standards for evaluating benefits and costs of water supply and related resources according to the Economic and Environmental Principles and Guidelines for Water and Related Land Resources Implementation Studies (March 10, 1983). Ms. Nyquist has an M.A. from Simon Fraser University and a B.A. in Economics from Western Washington University.
Zac Yanez - Project Manager
Zac Yanez brings 17 years of experience and a strong utility, economic, and engineering background to EES. Mr. Yanez leverages strong analytical expertise to support financial studies and regulatory research. Prior to joining EES, Mr. Yanez held several positions within the utility industry, in both public and investor-owned utilities. His background spans operations, regulatory policy analysis and support, resource acquisition, resource evaluation, conservation planning, resource portfolio planning and optimization, as well as economic and financial analysis. His varied background provides a unique perspective and a holistic understanding of utility issues. Mr. Yanez holds a B.B.A in Finance from The University of Texas at Austin.
Russ Schneider, Senior Financial Analyst
Mr. Schneider brings 15 years of experience and a strong utility, economic, engineering, and technology background to EES Consulting. Mr. Schneider has utility experience completing load research, rate design, cost of service, automated meter reading cost-benefit, business intelligence automation, power requirement forecast, conservation potential, and other studies. Mr. Schneider regularly presented at trustee meetings on forecasting, risk, reliability, power supply and transmission issues for many years. Mr. Schneider has a track record of actively participating and working cooperatively within the utility community. Mr. Schneider also served as project manager for utility participation in the Pacific Northwest Smart Grid Demonstration Project involving automated demand response and home energy networks. Mr. Schneider has a Bachelor of Economics from Reed College in Portland, Oregon and a Master of Engineering and Technology Management from Washington State University in Pullman, Washington.
Ted Light, Senior Project Manager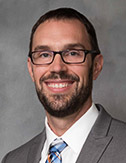 Mr. Light is a Project Manager with a specialty in energy efficiency and demand-side management. He brings nearly nine years of experience to EES, having worked previously for the Energy Trust of Oregon, the non-profit energy efficiency and renewable energy program administrator for Oregon's investor-owned utilities. He has expertise and knowledge on a broad array of energy efficiency program management and planning topics including: conservation/DSM potential assessments, conservation program planning, program data analysis, and cost-benefit analyses. Mr. Light is a Certified Energy Manager with the Association of Energy Engineers and holds a B.A. in Aerospace Engineering from Purdue University
Scott Mahnken, P.E., P.Eng., Senior Civil Engineer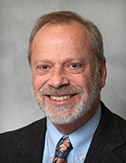 Mr. Mahnken has 33 years of civil engineering experience in planning, design and construction of hydroelectric and other water resource projects. His primary role has been as design engineer for new and existing hydroelectric projects, dam rehabilitations, pipelines, and hydraulic structures. His responsibilities include field investigations, preliminary design reports, design criteria, cost estimates, final plans and specifications, and construction monitoring. Mr. Mahnken has served as Independent Consultant for FERC Part 12D Safety Inspections.


Seung Kim, P.E., P.Eng., Senior Electrical Engineer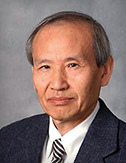 Mr. Kim has over 35 years of broad experience in electrical design and consultation. Mr. Kim is experienced in all phases of hydroelectric and power system design and implementation. Mr. Kim performs conceptual and feasibility studies, specification development, bid evaluations, and provides assistance during construction of projects. His areas of interest include switchgear, protective relaying and controls, transformers, SCADA systems, communications and instrumentation systems. Mr. Kim prepares procurement and technical specifications, one-line and three-line diagrams, control schematic and wiring diagrams, and equipment layouts. He holds B.S. and M.S. degrees in Electrical Engineering from the University of Washington and is registered in multiple States and in British Columbia.