EES Consulting provides condition assessment of electrical facilities, including transmission and distribution lines, substations, control and protection systems, and hydroelectric plants. Such reviews typically include physical observations, review of maintenance records and other project documentation and interviews with operation and maintenance personnel.
The reviews are carried out by our engineers experienced in the design and cost estimating of similar facilities.  The purposes of condition assessment are several, including due diligence reviews in support of financing or sale of the assets, input to capital or master planning efforts, and input to valuation studies. EES Consulting also offers full economic and financial services to perform valuation studies.
Truckee Meadows Water Authority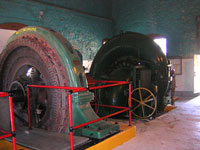 EES Consulting was retained by TMWA to provide a condition assessment for the Verdi and Fleish powerhouse equipment. EES Consulting inspected the equipment and wrote a complete condition assessment of all powerhouse equipment. The condition assessment report recommended the immediate replacement of the turbine governor, control panel, generator breaker, excitation system, and the generator step-up transformers.
Skamania PUD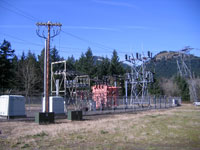 EES Consulting was retained to help formulate a Capital Improvement Plan for the District's electric system. The services included condition assessment field reviews of selected parts of the electric system, with a strong focus on the District's five substations.